If you're a budding online merchant, product information management (PIM) may not ring a bell for you. Perhaps being new to Ecommerce, you have yet to think of ways to streamline your processes.
For instance, there's a new update in your product attributes. Unfortunately, without knowledge about automation, you'll update your resellers and distributors manually by notifying them. As a result, you become exhausted from copy-pasting and have little time for other critical tasks that can propel your business forward.
The same dilemma is common for other online merchants without a single location of product data. Since they don't have a proper system like PIM, their data is scattered everywhere, making them vulnerable to data inaccuracies.
So how can PIM help online merchants create a centralized platform to manage their product data? We'll answer that question in this blog article.
What is product information management?
Product information management (PIM) refers to a set of business practices involved in collecting, managing, and distributing all relevant information about a product from a central location to sales and Ecommerce channels. An example of product information management includes an Ecommerce retailer using a PIM software to manage product meta descriptions needed across various online shopping portals.
Before digital Ecommerce, product data was often scattered throughout multiple internal systems like ERP systems and spreadsheets. However, such traditional methods were not effective for marketing systems. Spreadsheets, for example, are prone to data inconsistencies and don't support real-time decision-making.
Applications like Excel cannot alert users when they enter potentially incorrect product attributes or accidentally miss a cell, as is available with the PIM solution. Imagine if the description or photos of your product show one thing and customers receive something else, you won't convert them into buyers.
If you're managing thousands of SKUs and selling through multiple channels, relying on spreadsheets won't move the needle. To succeed in your Ecommerce business, you need a great PIM solution that centralizes and structures your product data in one place, so it's accessible to any members of your organization.
What are the types of data that need to be managed?
A wealth of data supports a single product throughout the buyer's journey. A reliable PIM software can synchronize and enrich a variety of product data, including but not limited to:
Product data. It refers to all manufacturing information and data that describe the main features of a product. Along with other basic information, it contains SKUs, weights, sizes, catalog assignments, ingredients, materials, and even manufacturer data.
Technical data. It covers technical specifications of a product such as size, weight, color, and measurements. You may improve customer satisfaction and lower the chance of a product return by offering a thorough picture of each product's technical specifications.
Digital asset. A type of product data that is stored digitally and available only in digital format. It includes documents, audio, videos, logos, slide presentations, and spreadsheets.
Marketing data. It pertains to a collection of data drawn from multiple touchpoints and exchanges between a customer and a company. It helps target ideal customers, develop engaging content, and create more successful campaigns. Marketing data includes search engine optimization (SEO) keywords, customer demographics, and brand guidelines.
Sales data. Whatever you can measure during the sales process can be considered sales data. Among the sales statistics, your team would want to monitor are revenue per sale, average customer lifetime value (LTV), Net Promoter Score (NPS), and revenue by product.
Localized and regionalized information. Some products stand out from the competition because they are unique to a market or region. This includes language variations for marketing or legal content, translations of money and units of measurement, culturally appropriate visuals, and more.
How can product information management benefit your business?
Implementing a PIM solution into your company may be the most incredible way to solve your Ecommerce and sales challenges. So let's list a few reasons how product data management benefits your business.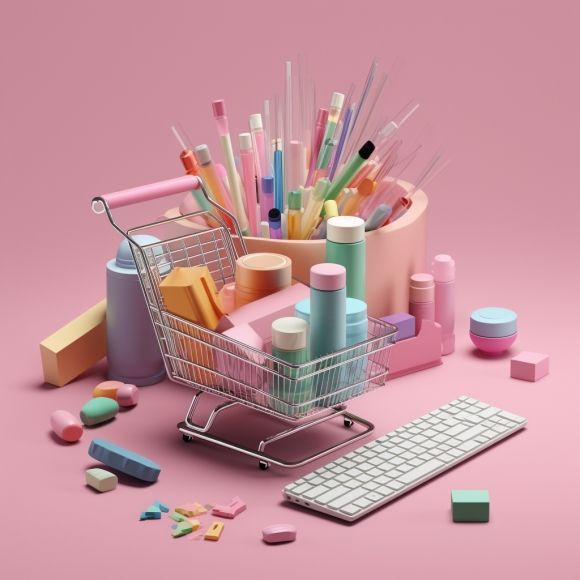 Market your products faster
When you're catering to a large market, the speed to launch your product is extremely important. Remember that you and your competitors compete to get first in your market.
If you get first, you have the upper hand. Not only do you deliver consistent and prompt value to your end customers. You can also get higher revenues for your company and improve customer experience.
One of the best methods to accelerate your speed to market is to have PIM systems. Then, once you have all the necessary product details prepared, you only need to submit them once and are ready to begin selling.
Also, PIM systems give you a central source of product data. This eliminates manual transfers, double data entry, and pointless searches for data such as missing product images and approved copy.
Maintain quality and consistent product data
Each unique, marketable product in your inventory is represented by comprehensive data that includes all the necessary product attributes. Imagine that customers could not view all product information because specific attributes were missing from your product data stream. If this occurs, you may lose credibility, and your revenue may suffer.
Notably, 56% of online buyers will back out of a transaction if a product information page lacks consistent, quality product data. To create a comprehensive data set, you need the help of a PIM solution. It helps standardize your product data before presenting it to your customers.
PIM systems also make it possible for you to handle all of your data, regardless of how complicated it may be. It has a number of user-specific dashboards that are simple to modify and configure to meet your needs. You can access pertinent data about your company and some particular workflows on these dashboards. This allows you to scale your business quickly and gives you a clear picture of the quality and consistency of your data.
Reduce wasted resources and other costs
One primary reason brands implement a PIM solution is to save time and money. Simply put, a PIM solution lets you instantly update your website, datasheets, and any other integrated content whenever you update or add a new product. As a result, it saves you a lot of time because you don't need to manually update each system each time your product data gets modified.
In addition, a PIM solution can help you reduce your HR costs. You don't have to hire additional staff to make product amendments. All you need to do is to let a particular department enjoy the exporting features of PIM software, which automates much of the selling process. A marketing department, for example, can send product data to multiple departments automatically, so there is no need to hire a data entry specialist.
To sum up, a PIM solution streamlines your entire Ecommerce business and cuts down on the time your staff spends updating spreadsheets. As a result, you're more likely to save money and increase your profits by reducing project management overhead.
Get seamless systems integration
Using PIM software, you can integrate your PIM system with your main back-end systems, such as your CRM (customer relationship management) and ERP (enterprise resource planning) systems. The added benefit of freeing up resources enables you to update your e-commerce platform in real-time with product data. As a result, B2C and B2B companies can benefit from a much easier integration.
For B2C companies, they can give their customers more autonomy. Customers may thus access information such as stock levels, order status, pricing quotes, etc., whenever they want without contacting your customer support staff.
Meanwhile, having all your data in one location makes it easy to access information quickly and avoids re-entering data into numerous systems. For B2B companies, it helps them reduce manual effort and possible data entry errors.
Also, integrating PIM with Ecommerce software or ERP systems helps yield accurate data before presenting it to customers. For example, the ERP system often stores the inventory record for the product, allowing you to access relevant data such as inventory control, accounting, costing, and pricing. As a result, you can avoid selling items that are out of stock or otherwise unavailable and improve customer satisfaction in the long run.
Enhance the customer shopping experience
Whether you run a B2B or a B2C business, it's critical to give your customers the information they need the moment they require it. Thanks to PIM solutions, information access is significantly accelerated and simplified.
With PIM, customers can immediately access all product information. As a result, they won't have to risk ordering items that are out of stock because they can quickly check the amount of stock that is available. Also, they are free to explore any product they desire and can proceed directly to the checkout to make a purchase. Hence, giving customers relevant product information can aid them in making informed buying decisions.
In addition, you can better serve your customers with PIM by reducing friction in their purchases and moving them along the sales cycle. In conclusion, you give them greater autonomy, enhancing their overall shopping experience.
Who can take advantage of product information management?
A PIM solution facilitates easy management and distribution of product data. This may be precisely what Ecommerce companies need to make their daily tasks simpler. But who can take advantage of the PIM solution? Below are people who can gain the most from implementing a PIM solution.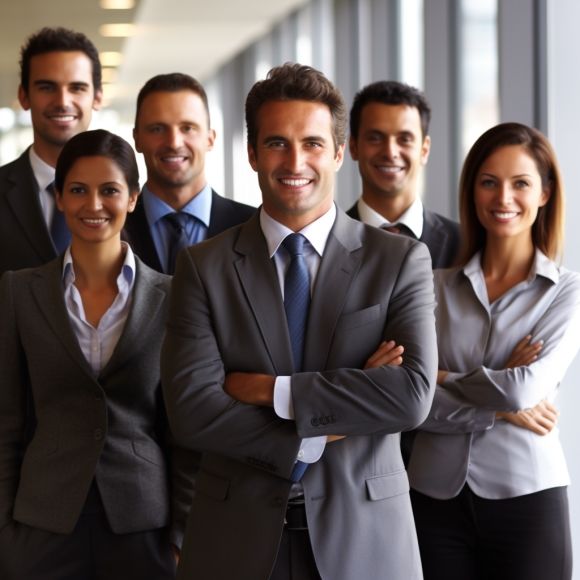 Sales professionals
The primary function of sales professionals is to nurture leads and bring in sales. Without a system that keeps their data up-to-date, they won't be able to convert sales and retain existing customers.
Consider the possibility that, in the absence of an effective PIM solution, sales professionals may be forced to resolve conflicts arising from inaccurate information shared with sales channels, resellers, distributors, and customers.
That said, sales professionals always need accurate and updated product data. This is possible with the aid of a good PIM solution. A PIM solution enables them to handle precise sales data, stay current on information about suppliers and manufacturers, and produce and distribute product sheets and catalogs for customers all within the sales department.
Ecommerce managers
Ecommerce managers regularly update product pages or listings to encourage sales in their online stores. This will ensure that customers have access to all the information they require. At the same time, it improves the user experience and attracts search customers.
A PIM solution comes in handy in keeping accurate product information. For instance, an Ecommerce manager can update information in the PIM tool if a product's specifications change, which will send automated alerts and updates to collaborators.
Moreover, Ecommerce managers will quickly improve product taxonomy and the connections between products if they have a proper PIM solution. They can maintain the fundamental product data in the same location where they can format product content for multichannel distribution.
Product marketers
Product marketers work on high-volume content to enrich product data. To save time, it's helpful to have a system that can streamline digital and media assets. For quicker access across channels, images and videos, for instance, must be maintained appropriately and formatted.
Product marketers may need a PIM solution to automate the publishing of assets to the right channel. For example, they can request and assign media assets for new products from a centralized platform by linking a PIM platform with a digital asset management (DAM) solution. Also, product marketers may decide which photos to display on a product listing page and how their ideal audience views their product.
Online store owners
Online businesses with complex product information may seek the help of a PIM solution. Consider the size of the collection and the variety your product offers. The complexity increases if your products have various attributes, such as size or color.
Clearly, you must efficiently handle any additional information that comes with your products. This will include numerous digital assets that are associated with your product. Also, the complexity of your data management increases when your products increase. Using a PIM solution will simplify your life and guarantee that you maintain your catalog up to date with current market trends.
Ecommerce agencies
As customers engage in product reviews, brands must provide a reliable and consistent perspective of product information along the value chain. The importance of publishing accurate, reliable, and consistent product information across all channels is becoming clear to Ecommerce agencies. Hence, they are now embracing PIM solutions to enrich their client's product information for distribution to marketplaces and other Ecommerce channels.
Most importantly, Ecommerce agencies use PIM solutions to improve their clients' sales and revenue. For instance, an advanced PIM solution may also help agencies translate product information into several languages, enabling their clients to market their products in different countries and serve a broader range of customers.
Hire the best PIM specialists from the Philippines
Are you looking for effective ways to handle your product listings so you can focus on your core functions? Then, offshore to the Philippines and hire Filipino professionals experts in product information management. Experience the advantage of 70% cost reduction on your operating expenses while hiring top talents at a fixed monthly rate.
ManilaPros, a Philippine-based outsourcing company, is a global leader in Ecommerce outsourcing. With over ten years of experience in the industry, we have worked with hundreds of online merchants and made them successful on top marketplaces like Amazon and eBay. We have a roster of PIM specialists with expertise in product data entry, product description writing, and product photo editing. Powered by industry-leading tools, we are equipped to streamline your product information management and optimize your product data across all sales channels.
Are you interested to learn more about product data management outsourcing? Then, book a demo with us today by clicking the button below!