Customer support services have never mattered more than it does today. As businesses enter into a more customer-centric competition, are you present in your customer's most preferred communication channel?
Microsoft claims that 60% of American customers will switch brands due to lousy customer service. According to a Forbes study, businesses in the US lose a whopping $62 billion annually as a result of subpar customer service.
So how's your customer support process performing? How does it stack up against your competition? If you want to be at the forefront of your customer's rapidly changing needs, it pays to understand the top three most in-demand customer support services today.
But before that, let's dive deep first into customer support services.
What is the definition of customer support services?
Customer support services refer to a wide range of services that assist customers in using a company's products or services.
When a customer reaches out, an agent responds immediately and addresses such issues in a timely manner. Then, either they create the solution themselves or walk customers through the necessary processes to resolve the issue.
Simply put, customer support services mainly consist of offering technical customer support. Therefore, industries such as SaaS, IT, and Ecommerce businesses tend to use it most frequently.
Services under customer support can range from phone support to email and chat resolution, from self-serve knowledge bases to a more personalized type of customer service like social media customer support.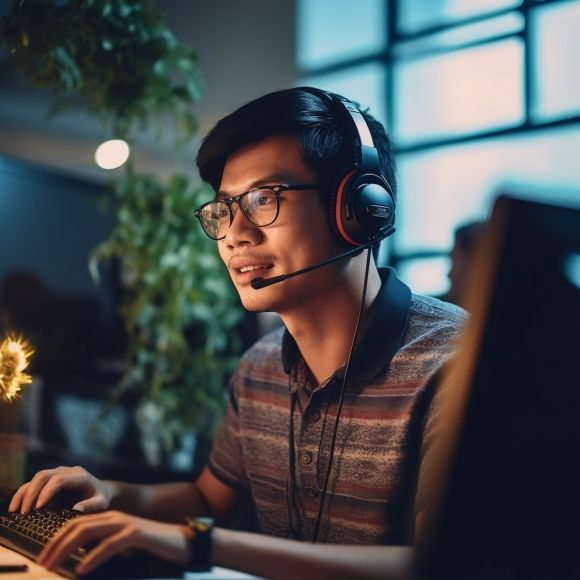 A customer support services example would Adobe using a social media customer support to respond to customers' questions in real-time. For customer service issues, Adobe set up a separate Twitter account called Adobe Care.
The company encourages users to tweet issues or complaints openly. And then, they take steps to improve the customer experience by responding quickly to users who mention Adobe Care in their tweets.
Customer Support vs Customer Service: What Are Their Key Differences?
For quite some time, customer service and customer support have been used interchangeably. It's crucial to distinguish their critical differences so you can decide how to address your customers' pain points.
Role in the customer lifecycle
The customer lifecycle is a means of describing how customer-business relationships develop over time. It starts with product awareness, followed by purchasing from a brand and, ideally, becoming a loyal customer.
Customer service is present throughout the customer lifecycle. That means it guides customers in every stage of the sales funnel. The job of a customer service representative does not end after a sale is closed. It continues to provide services until a customer becomes a lifetime buyer.
Meanwhile, customer support is only present when a customer needs assistance. Its function gets fulfilled only when customers no longer have issues with the product or service and are ready to make transactions.
Hence, customer service provides long-term interactions while customer support offers short-term assistance.
Approach to customers' needs
Customer support's approach to meeting customers' needs has always been reactive. It has to be quick in responding to customer queries. It does an excellent job only when it delights customers the first time they reach out.
On the other hand, customer service requires a proactive approach. One of its essential functions involves anticipating potential customer problems before it arises. It is successful only when it develops practical solutions to ensure all customer expectations are met.
Key performance indicators
Since a real-time response is of utmost importance in customer support, the efficiency of the help desk is often measured. That said, companies look at KPIs like time to first response and ticket closure to see if they are improving over time.
In contrast, customer service evaluates its performance by tracking its customer satisfaction (CSAT) score. This metric is vital in getting a clear picture of customer satisfaction as well as improving customer experience.
What are the functions of customer support services?
The duties and responsibilities in customer support services vary depending on customer communication channels such as phone, email, social media, etc. Nonetheless, here are the core functions that are fundamental to all customer support services:
Processing transactions and orders
Troubleshooting issues and fixing technical issues
Notifying customers of service/product's new capabilities and features
Determining customer needs and assisting customers in using particular features
Evaluating and reporting product/service malfunctions
Creating and documenting information for knowledge bases
Performing usability tests to assess the functionality of a product/service
Proposing suggestions for product development with the product, sales, and marketing departments
What are the most in-demand customer support services today?
1. Phone support
Did you know that nearly 90% of people prefer speaking to a live phone support agent despite the availability of multiple channels? In addition, studies have shown that when customers cannot talk to a live person on the phone, 67% of them hang up in frustration.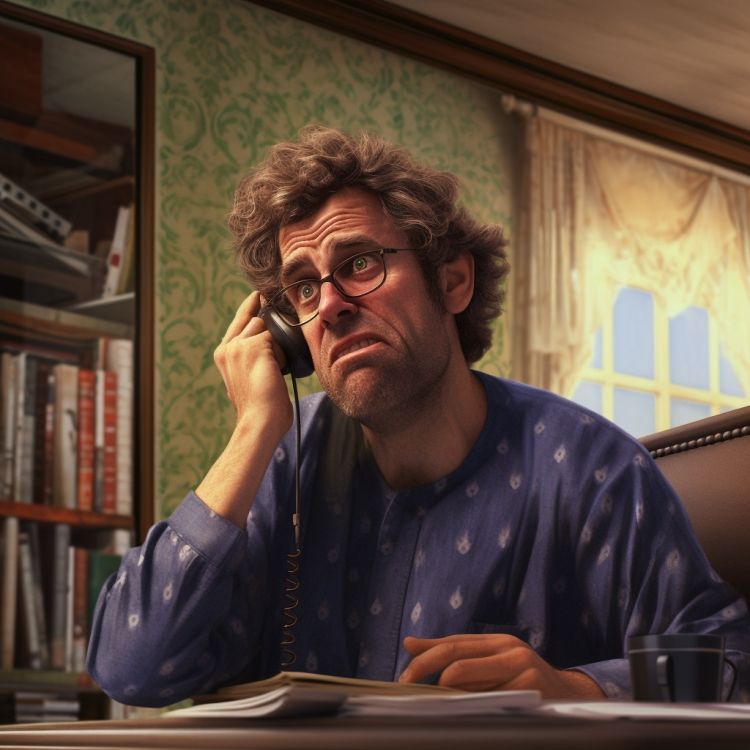 Phone support has long been the most in-demand customer support service for decades. When the pandemic hit many businesses worldwide, its demand soared high. Various industries such as real estate and Ecommerce have turned to phone support to provide customers with a more personalized and frictionless experience.
The top video conferencing platform of the pandemic era, Zoom, actually sought the help of the Philippines to outsource phone support. It's among the several brand-new contracts that the Philippine business process outsourcing (BPO) industry secured during the pandemic that allowed the $26.7 billion sector to grow amidst the economic downturn.
Advantages of Having Phone Support
One of the main advantages of having phone support is incorporating the human touch into your customer service. Many customers prefer to talk with a phone support agent instead of a computer. They are more likely to get delighted when their phone calls are handled with empathy and utmost care.
In addition, phone support provides a 24/7 answering service at all times. Customers can reach out any time, even outside business hours, during weekends or holidays. Moreover, it offers effective and real-time responses. The customer can simply reach out and describe their problem, and the agent will resolve it on the first contact. Unlike on emails, waiting for an agent to respond can take a while.
Here are some of the businesses/industries that can take advantage of the numerous benefits of outsourcing phone support services:
Small businesses
Start-up companies
Service businesses
Real estate professionals
Medical and dental offices
Insurance agencies
Spas, salons, and personal wellness brands
Ecommerce businesses
Computer/Software/IT companies
Legal offices
Hiring and staffing firms
Examples of Phone Support Functions
If you're wondering about the value that phone support can bring to your business, here are some of the primary phone support functions ManilaPros can offer to you:
Listen to customers' concerns and provide quick resolution
Receiving orders, calculating charges, and processing payments
Providing order status (Tracking information)
Providing detailed explanations of services or products
Handling order cancellations and modifications
Processing returns and cancellations
Abandoned cart follow-ups
Monitoring customer satisfaction levels
Referring customers to superiors when necessary
2. Email & Chat support
Email and chat support has been among the most preferred customer support services in recent years. With the ever-changing customer demands, businesses nowadays cannot focus only on one communication channel. If they want to exceed customer expectations, there's no way they can ignore the potential of leveraging live chat support outsourcing, as well as email.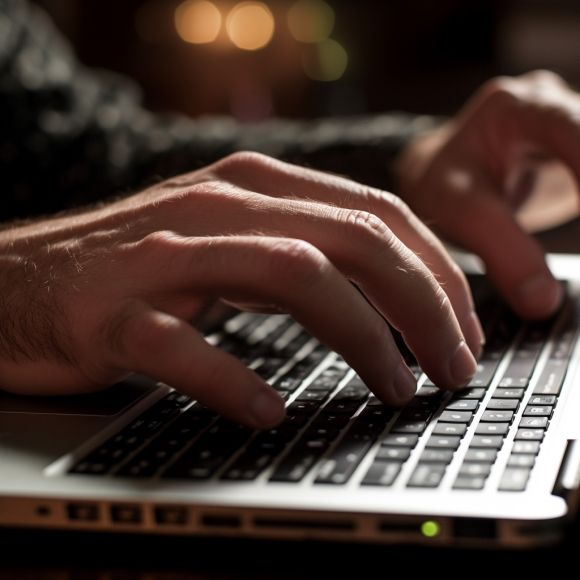 Live chat has the second-highest customer satisfaction rating (85%) after phone support (91%), according to data from Zendesk. Customers claimed they get an immediate response to their questions through chat support. They can contact a customer support team via chat at the exact moment they have queries or issues they couldn't resolve.
Meanwhile, email support ranked third (82%) in terms of customer satisfaction rate. Today, there are more than 2.6 billion email users worldwide. That said, it's easy to incorporate it into your customer support as it is accessible and easy to use. For example, customers can send a query with little to no changes to their basic email settings.
Advantages of Having Email & Chat Support
One of the main advantages of chat support is connecting instantly with your customers. With chat support, you can easily send customers helpful documents or links to support them with their queries. Also, you can initiate real-time conversation even on the web page where they are navigating.
In addition, chat support allows you to store information from previous customer interactions. As a result, agents can immediately identify customer pain points by sorting, searching, and filtering through all chat histories. As a result, it's easy to assist former customers with their queries.
Most importantly, it provides so much convenience to customers who prefer not to talk over a communication channel. Additionally, they don't have to be on hold for hours to receive answers to their questions.
On the other hand, companies looking for a cost-effective way to connect with customers should outsource email support. Responding to customers with email support will cost you little to nothing. If you have to send bulk emails, you may invest in customer support software for email automation.
And lastly, Ecommerce businesses can use email support to increase customer lifetime value. It's the most flexible customer support out there. You can customize your messages with images, videos, and brand logos which may improve your brand recognition and customer loyalty.
Here are industries that can benefit from the enormous advantages of email and chat support:
eCommerce
Real estate
Automobile industry
Healthcare providers
Travel and hospitality
Transportation and logistics
Finance, insurance, and banking
Examples of Email & Chat Support Functions
The function of email and chat support may vary depending on the expertise of an outsourcing vendor. Here at ManilaPros, our email assistance and chat resolution services include but are not limited to:
Answering general product or service inquiries
Setting up customer accounts
Troubleshoot customer issues and provide resolution
Order status processing(claims, cancellations, refunds)
Order tracking
Creating simple quotations and sales orders
Abandoned cart follow-ups
Cross-selling & up-selling emails
Processing FBA/dropship program
3. Social media customer support
Social media has always been a staple part of every human interaction these days. Although one of the emerging channels that shape business-customer relationships, it has the fastest growth among all support channels. In fact, it ranks fourth after email support with Twitter support (81%) and Facebook support (74%), respectively.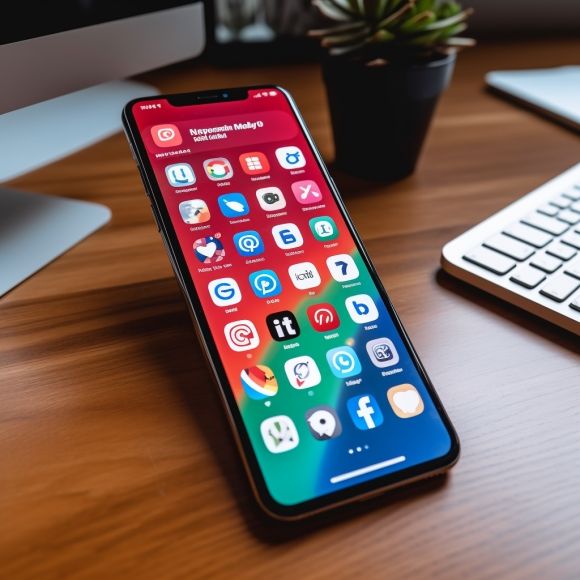 As of April 2022, there are over 4.65 billion social media users worldwide. With these numbers, there's no way you won't start building up your online presence to reach wider audiences. In addition, 42% of people with social media use it to research products. Hence, if you have little to zero online visibility, you're losing many potential customers.
Numerous brands have been leveraging social media to level up their customer support. Take it from Starbucks, one of the most popular global coffeehouses to date. To acquire customer insights, Starbucks launched My Starbucks Idea in 2008. They have a Twitter account specifically for this program where customers can send their coffee wishes.
My Starbucks Idea has been a huge success and is the origin of concepts like Cake Pops, Hazelnut Macchiatos, and free Wi-Fi, to mention a few. Recent ideas from customers include morning coffee delivery and solar cell-equipped umbrellas.
Advantages of Having Social Media Customer Support
Since more and more customers are flocking to different social channels, the benefits of this type of customer support are endless. Small brands can use it to raise brand awareness. Service businesses can also capitalize on it for lead generation. And lastly, leading brands can invest in it to retain customers and anticipate future customer needs.
But one of the most enticing benefits of having social media customer support is direct engagement. Since most of your customers are online, it's easy for them to be heard. They can just comment on your posts or tag you on their concerns to let you know about their problems. No need to dial or write a lengthy message. And the more immediate your response is, the more they stay in your business.
Second, social media customer support helps you gain better impressions. It's important to note that addressing your customer issues is posted publicly. Whether it's in the form of tweets, comments, or posts, addressing customer issues successfully can bring greater impressions. Customers may appreciate your fast and professional response, which may lead to positive word-of-mouth marketing.
Third, you can always stay on-brand and personalize your messages as you see fit. One of the best things about using social media to connect with your customers is you can understand how they communicate. Is it formal or conversational? Getting these insights makes it easy for you to develop a unique tone for your brand that resonates with the right audience.
Most importantly, social media customer support services offer content moderation services, too. That means you can protect your brand from any unwanted content before it goes viral. For example, do you have trolls that can wreak havoc on your brand reputation? A social media content moderator can deal with that and make your social media pages safe for all your users.
It's best to pair your social media customer support with an effectively developed social media strategy to ensure the best results.
A host of businesses and industries can benefit from social media support, and here are some of them:
Start-ups
Entertainment
Marketing
Education
Restaurants
Travel & Hospitality
Online boutiques/retail
Service-based businesses that are mobile
Service-based businesses with frequently-changing schedules
Example of Social Media Customer Support Functions
Social media customer support functions may be extensive depending on what social channels you're using. It spans from community management to social media moderation services. But here's a list of what ManilaPros can do to increase your customer satisfaction online:
Attending to customer queries on all social media platforms
Monitor & review all social media posts for accuracy
Liaise with sales, marketing, and operations on customer expectations
Work with the marketing team to develop social media strategies
Escalating customer concerns to the supervisor
Direct messaging responses
Identifying offensive or malicious content
Troubleshoot customer issues
Compliance with Internet community guidelines
Outsource Scalable Customer Support Services to the Philippines
Are you looking for the perfect outsourcing destination for your in-house customer support? Look no further! Outsourcing to the Philippines could be in your best interest if you want to work with top-tier professionals with superior customer support skills and a solid affinity for Western culture. The Philippines has also been the world's call center capital and is home to the best BPO companies that deliver the best customer support services.
Consider ManilaPros, a premier outsourcing company in the Philippines known for its global expertise in working with top international brands like Apple, Canon, and Dell. With over ten years of experience in the business, we have become a successful partner to multiple companies worldwide due to our top-notch contact center infrastructure and established QA processes. We also offer scalable staffing solutions at a competitive price to set up your business for long-term success.
Are you interested in our customer support services? Contact us today to learn more!