Brands think that growing an online presence is a one-time, big-time undertaking. But they quickly realize that as they grow their online presence, they also become increasingly vulnerable to online scams.
For example, many fall prey to the gift card scam where stolen credit card data is used to purchase gift cards online, which are then resold for cash. In fact, over $148 million was lost in gift card scams in the first three quarters of 2021.
With the threat of online scams, huge brands like Amazon are outsourcing their content moderation to protect their sellers. The company's content moderators serve as marshals who review the authenticity of product reviews and help monitor orders to ensure data privacy and timely delivery.
Protect your clients and your brand reputation by moderating all your content through reliable Ecommerce outsourcing services! Learn more about content moderation outsourcing and how it helps protect your business in 2023!
What Is Content Moderation Outsourcing?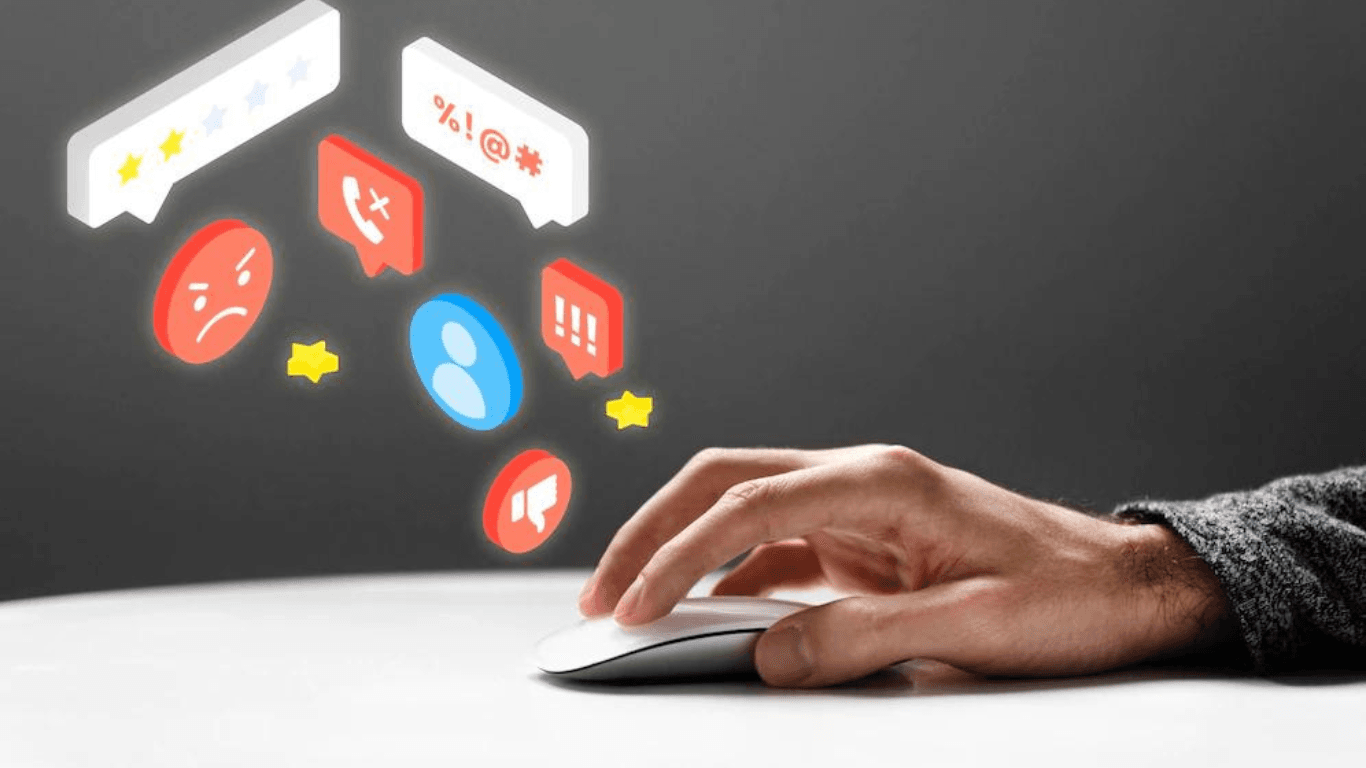 Content moderation outsourcing is a type of social media service that reviews, filters, and removes user-generated content (UGC) in accordance with online community standards.
There's a lot of violent and misleading content on major social media sites these days. The job of a content moderator is to put down these types of content before they go viral and harm a brand's reputation.
One of the best content moderation examples would be removing misleading articles that attribute to political propaganda. Not only does fake news distort people's perception of reality, but it also undermines the democratic process.
That's why community moderation solution on social media is taking center stage during election season. Content moderators are doubling down on fact-checking to ensure that political discussion online is free of misinformation.
What Are the Different Types of Content Moderation Services?
The job of a content moderator goes beyond flagging down fake news in online communities. Here are various tasks a content moderator can do for your online brand:
Text moderation services
This type of content moderation service reviews text content posted on chat rooms, review boards, chatbots, and even forums and web communities. When your product receives fraudulent reviews on forums from a suspicious user, you can quickly delete it with the help of text moderation services.
Audio moderation services
This service is commonly used for audio-first platforms such as interactive podcasts, in-game audio chat, and live stream. It controls disruptive user behaviors like harassment and bullying that are uncontrolled in the gaming community.
Image moderation services
Your brand may get associated with irrelevant images, particularly on image-sharing platforms like Instagram. For instance, a user can use your branded hashtag along with a naked photo. You can avoid this malicious content by employing this type of content moderation.
Video moderation services
Video-sharing platforms often exploit the uploading of pirated content, including movies, TV series, and documentaries. If you're a film producer, for instance, you don't want to lose potential revenue through movie piracy. A video content moderator can help you reject or report videos uploaded by users on social media.
Forum moderation services
It involves the process of monitoring and moderating user-generated content on forum boards. This can include tasks such as reviewing and approving posts, removing inappropriate or violative content, and enforcing forum rules and guidelines. Experienced forum moderators ensure that the forum remains a safe and productive space for users to share their ideas and engage in discussions.
Community moderation services
Building an online community also requires content moderation. Your Facebook Group, for example, may be flooded with promotions irrelevant to your business. If you don't want to see random people selling stuff in your community, then outsource community moderation outsourcing to do some policing.
What Skills Should You Look for In A Content Moderator?
For your business to have successful content moderation, look for someone who possesses the following:
Community Management Skills
Creating and understanding community guidelines is a prerequisite to the job of a content moderator. It's essential to have a content moderator who knows the rules of conduct for community management services appropriate communication on the internet.
Customer Service Background
The goal of content moderation is to build healthier and more engaging communities online. That said, a content moderator should have the customer service skills necessary to build trust and loyalty, resulting in increased customer lifetime value.
Strong attention to detail
Content moderators need to be able to review large volumes of content quickly and accurately, while identifying and removing any inappropriate or violative material.
Critical Thinking Ability
Critical thinking skills are an essential component of practicing discretion on whether content must be removed or not. A mediocre content moderator will instantly delete a bad customer review. But a great content moderator will put their excellent reasoning skills to the test and transform that negative review to put the brand in a positive light.
Flexibility
UGCs (User Generated Content) have been increasing rapidly due to the sudden deluge of social media platforms. The content moderator should be adaptable to various online conversations, whether it is text, audio, or video content.
Mental Readiness
Violent content such as suicide and mass killing can take a huge toll on someone's mental health. When hiring a content moderator, it's crucial to assess if they have the mental readiness to sift through dozens of harmful content inappropriate for public viewing.
Continuous learning
Moderators need to keep updated with the latest trends and technologies in the field of content moderation and adapt to new developments.
Why Is Content Moderation Important for Your Online Business?
Social media content moderation is a long-term investment in building a stronger online presence and brand affinity. Wondering how moderating your social media content can go a long way? Here's how content moderation outsourcing benefits your online business:
Protect your brand reputation
There's a lot of gray area regarding whether publishing content will make or break your brand. This is because anything on social media these days could be misinterpreted for a number of reasons. That said, you need a content moderator who understands the nuances and language of social media. By understanding what's appropriate for publishing, you protect your brand reputation from negative criticisms.
Increase traffic to your online community
Content moderation outsourcing helps you generate high-value content that sparks meaningful conversations online. This will increase the number of community members who want to engage with your brand. As you increase your social media traffic, your search engine ranking also improves and gives you a wider reach, boosting your online presence.
Generate better customer insights
Your content moderator engages with your customers online on chat, comment section, and online groups. By engaging with customers daily, a content moderator can further understand your customers' behavior, such as what engages them and what content they deem valuable. These new customer insights can help you devise better marketing strategies to increase sales.
Retain loyal customers
The key to retaining loyal customers is being responsive to their changing needs at any time. Social media content moderation offers real-time chat support for customers seeking product assistance. When their customer concerns are addressed immediately and resolved on the first contact, customers are more likely to stay with your business.
How Much Does Content Moderation Cost?
Should you hire an in-house content moderator or outsource it to content moderation companies?
In the United States alone, the average monthly salary of a content moderator is $3,401. This is exclusive of incentives, HMO, training allowance, and any other recurring benefits to retain a full-time employee.
Meanwhile, when you hire a content moderator from outsourcing companies like ManilaPros, you can get a dedicated content moderator at a fixed monthly fee of $1,425. That's almost a 139% cost reduction in salary compared to hiring a content moderator in the US. And the best part is you can save up to 70% on your labor costs since we handle your recruitment, training, office space, and equipment.
Here's the list of duties our content moderators can fulfill in handling the social media support of your business:
Attend to customer queries on all social media platforms
Monitor and review all social media posts for accuracy
Liaise with sales, marketing, and operations on customer expectations
Work with the marketing team to develop social media strategies
Escalate customer concerns to the supervisor
Direct messaging responses
Identify offensive or malicious content
Troubleshoot customer issues
Compliance with internet community guidelines
Helpful Tips on How to Find the Best Content Moderation Outsourcing Company
1. Define your specific content moderation needs: Determine what kind of social media content you need to be moderated and the level of social media moderation required.
2. Research different companies: Look for companies that have experience moderating similar types of content to yours.
3. Look for companies with a strong track record: Check for companies with a good reputation and a history of successful content moderation projects.
4. Check for compliance with laws and regulations: Make sure the company you choose is compliant with all relevant laws and regulations regarding content moderation.
5. Consider the company's scalability: Consider those companies that can grow and adapt to your changing needs.
6. Evaluate the company's technology: Assess if the company has invested in the latest technology and tools to ensure accurate and efficient moderation services.
7. Look for transparency and communication: Go for companies that are transparent in their policies and procedures and that have good communication channels.
8. Ask for references: Ask for references from previous clients to get a better idea of the company's work.
9. Consider cost: Compare costs and services to find a company that fits your budget.
10. Take a trial period: Before you decide to work with a company, consider taking a trial period to test their services and ensure they implement moderation solutions at an exceptional level.
Hire the Top 1% of Content Moderators in the Philippines
As you expand your online presence, the need to protect your ever-growing online community is at an all-time high. Start outsourcing your content moderation needs and build a healthier, highly-engaging online community that brings value and revenue to your business.
At ManilaPros, we help make Ecommerce easier for businesses through reliable and timely social media content moderation services. Our dedicated team of social media content experts are top performing customer service professionals who are well versed in content moderation best practices and adept at using industry-leading content moderation software. By partnering with us, you get a highly-scalable team that can moderate your online content in real-time and make your online communities alive.
Contact us today to learn more about our content moderation outsourcing service.