Social media moderation has caught a lot of attention lately following Elon Musk's proposed acquisition of Twitter for $44 billion — one of the largest tech acquisitions in history.
Although the deal hasn't closed yet, Musk's Twitter takeover has big implications for marketers and online brands.
Recent tweets from Musk indicated he would use his influence over the corporation to fight against content moderation policies, which he claimed the platform "censors" and stifles free expression.
So what will happen now if we reduce content moderation on platforms like Twitter? Well, nobody can tell right now. To break it to you, the Twitter deal was temporarily on hold. But certainly, this will usher in substantial changes in the Twitter community.
If you have questions about social media moderation, we compiled all the necessary information below to answer all of them.
What is social media moderation?
Social media moderation refers to managing and regulating all activities performed by users on various social media platforms. Simply put, content on social channels like Facebook, Twitter, Instagram, etc., is strictly moderated before publishing for social media viewing.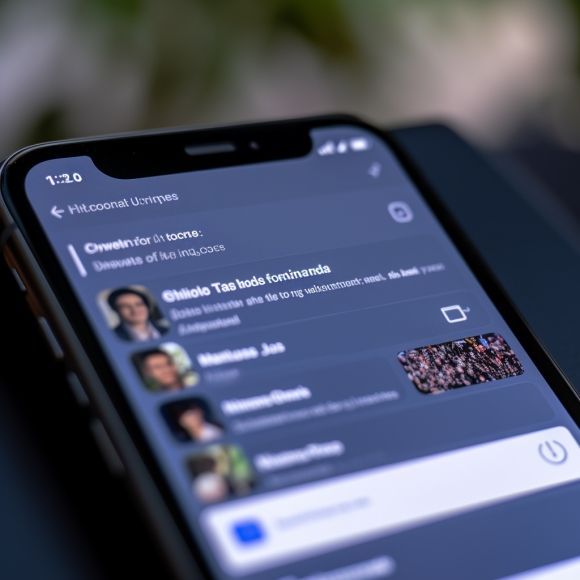 The goal of social media moderation is to filter out or remove unwanted content that violates online community guidelines. Content moderators put down malicious content that may harm a brand's reputation before it goes viral.
Besides maintaining a healthy online presence, social media moderation also helps build consistent brand communication. Businesses use it to engage with users on comment sections, chat, and even forums. Not only does it respond to customer queries 24/7, but it also provides avenues for upselling and cross-selling opportunities.
Too often, social media moderation is confused with social media management. This is because some of their key functions overlap a lot. So while they work hand in hand on building a solid brand, it's necessary to explain their broad thrust.
In general, social media moderation focuses on protecting your brand and reputation. By applying content moderation best practices, your users will have positive engagements across all your social channels.
Meanwhile, social media management centers around building brand awareness. By posting high-engaging content regularly, your brand will more likely get attention and reach a wider audience.
What is a social media moderator?
A social media moderator manages the content and discussions on your social media platforms. Think of them as your brand ambassador for peace. They run and maintain a safe online community by creating a set of rules that users must follow.
For instance, a moderator can impose users to refrain from using defamatory remarks or posting prejudiced comments or profanity. If the guidelines get violated, the content gets flagged and removed. In addition, they use the best content moderation tools like Natural Language Processing (NLP) to detect hate speech and extremist content.
Moreover, a social media moderator can also engage in text-based online chats. For example, they respond to customers on Facebook messenger regarding a product or service inquiry. They assist brands in moving customers down the sales funnel and help them in customer retention.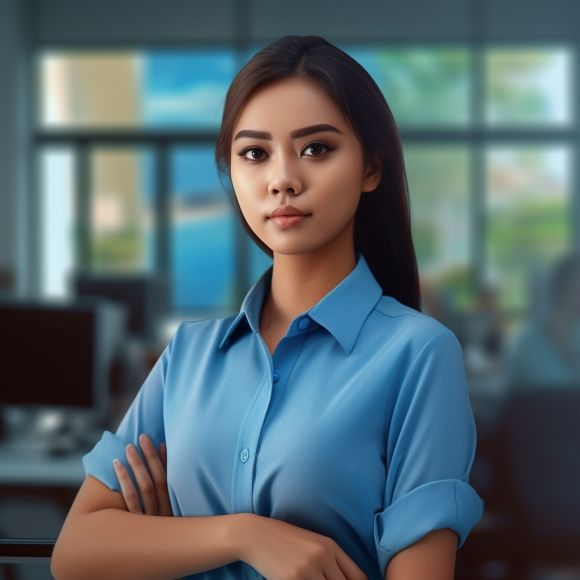 A social media moderator must have a good understanding of community management, digital marketing, and customer service. Their daily tasks involve reviewing user-generated content, responding to customer feedback, and reaching out to customers on chat. Below we rounded up the duties and responsibilities of a social media moderator:
Attending to customer queries on all social media platforms
Monitor & review all social media posts for accuracy
Liaise with sales, marketing, and operations on customer expectations
Work with the marketing team to develop social media strategies
Escalating customer concerns to the supervisor
Direct messaging responses
Identifying offensive or malicious content
Troubleshoot customer issues
Compliance with internet community guidelines
Additionally, the role of a social media moderator demands a high level of cultural sensitivity to political and societal issues. The role also requires strong communication skills, the ability to empathize, and experience in upholding rules and regulations within the online community.
What are the different types of social media moderation?
Simply said, moderation means observing boundaries that are neither excessively broad nor narrowly focused. When defining the rules to maintain a safe space within the online community, a moderator should take into account the six different types of content moderation:
1. Pre-moderation
Before it goes live, content is subjected to pre-moderation to determine whether it is suitable and safe for the online audience. For example, product reviews, comments, and multimedia uploads require stringent pre-moderation before posting for public viewing.
Pre-moderation has drawbacks despite being the most common type of moderation. Since comments are not posted in real-time, it may result in less activity in online discussions. Also, it may slow down the exchange of ideas among community members.
2. Post-moderation
Contrary to pre-moderation, this type of moderation enables users to post content in real-time rather than waiting for the moderator to approve it. The content is flagged immediately if it's identified as inappropriate for social media viewing.
Post-moderation is, therefore, ideal for social channels like Reddit with active online communities such as forums and discussion threads.
3. Reactive moderation
Social media users are involved in this moderation by reporting content they find malicious or offensive. It can be used in conjunction with pre-and post-moderation as a "safety net" in case something slips past the moderators.
Each piece of user-generated content subject to reactive moderation has a "report button" that, when clicked, sends a notification to the moderator team. The team then examines the content and, if necessary, deletes it.
4. Distribution moderation
Implementing a rating system that allows the rest of the online community to rate or vote on published content is how distributed moderation works.
For example, Reddit offers this upvote and downvote functionality for self-moderation. Users can upvote comments they believe further the discussion. They can also "downvote" comments that are offensive or off-topic to the thread. While comments with many upvotes rise to the top of the thread, those with many downvotes get hidden.
5. Automated moderation
With a set of applicable rules, automated moderation uses various automation tools to manage online content and decide whether to accept or reject submitted content.
It consists of tools with a built-in conversational pattern that automatically rejects or modifies offensive content to display only the best content.
6. User-only moderation
Similar to reactive moderation, users can also decide whether or not the UGC is appropriate for social media viewing. For example, a particular content might be automatically hidden if reported or flagged repeatedly for being offensive.
The benefit of user-only moderating is that it is free to use and does not involve assistance from moderators. It means businesses can only spend less on resources for content moderation.
What are the types of content that must be moderated?
Community standards that specify prohibited content are in place on social media giants like Facebook and Twitter. If you are building your online presence, you must be wary of the following content that may damage your brand when left overlooked.
Free speech causing conflict
Rants about politics and religion
Commercial and advertising fraud
Erotic videos that are not censored
Spam content like unsolicited emails
Misinformation and misleading articles
Discrimination, prejudice, and stereotyping
Harsh and violent material that is not muted
Bullying in online forums and comment sections
Comments with offensive language or defamatory remarks
Viral videos that criticize individuals, organizations, and religions
Images that promote violence, obscenity, racism, and hate speech
Reasons why content moderation is important for your business
One of the reasons why the industry of content moderation is booming is that it can't be replaced by artificial intelligence (AI). Some companies in the past have tried to rely only on algorithms. However, they realized that AI couldn't detect nuances in hate speech and misinformation. Thus, they need the help of humans to comprehend the differences in languages and cultures.
If you're wondering what social media content moderation can do for your business, we listed it down here for your reference:
1. Safeguard your brand image
You didn't spend years building your brand only to discover that one nasty comment from a customer may ruin it. Social media moderation does an excellent job at reducing the risks of unwanted content on your social media pages.
Harmful content comes in many forms, such as commercial, adult, hate speech, etc., and can only be prevented by hiring a content moderator. Doing so can develop a positive brand image and make it simple for buyers to engage with your brand.
2. Gain valuable customer insights
Not only does it filter unwanted content on your accounts, but it can also give you a better understanding of your consumer behavior. These insights may be helpful when you can create offers around the data generated from your customers.
You can also uncover behavioral insights that may surprise you. For instance, Listerine discovered that its customers also use their mouthwash to treat toenail fungus.
3. Increase your online visibility
Your brand may increase its visibility on all social channels if your UGC drives positive engagement among users. To ensure your UGC is compliant with community standards, you need a dedicated team of moderators who reviews your content before publishing it on your social media pages.
4. Identify real customers
Certainly, some of your customer feedback may not come from your legit customers. There are instances where trolls, usually someone associated with your competition, may leave bad reviews on your pages.
To deal with it, you may need content moderation services. It can help you take down fake reviews and profiles that may tarnish your brand image. As a result, you'll only keep the real ones that bring value to your business.
5. Retain existing and loyal customers
Content moderation should be a prerequisite for your customer retention strategies. Why? Your customers are more likely to stay in your business if they get real-time responses from you.
When customers leave feedback, they want it to be acknowledged immediately. When they send you an inquiry, they want to get instant replies. You can only be as responsive as your consumers if you have a team of moderators that work 24/7.
Who needs to hire social media moderators?
We all know that the biggest beneficiaries of social media moderation services are social media giants like Facebook, Twitter, Tiktok, and Youtube. While Facebook, Twitter, and YouTube outsource content moderation to third-party companies, TikTok directly employs content moderators.
However, with the rise of misinformation, more and more industries are turning to content moderation to safeguard their brands. Here are some industries that have used content moderation to combat the threat of false information over the years:
1. Online Brands
Brands that benefit from positive customer reviews should also have a dedicated content moderator. It's easy these days to lose a customer because of a negative review. Hence, it's crucial to have an expert who sifts through your online reviews and ensures you only display content that drives sales and customer loyalty.
2. Media Networks
Media networks have long been concerned that misinformation is a threat to democracy because it can sway public opinion and encourage violent extremism. In fact, much fake news has recently been exploited as political propaganda.
If you work in the field of media and want to address the looming threat of fake news, now is the time to hire content moderators. They can be your fact-checkers who will review online content, check its facts, and rate its accuracy.
3. Government Agencies
As the COVID-19 challenged the response of government agencies to the health crisis, many governments have started to regulate online content. In addition, since social media has the power to organize protest movements, some agencies opted for moderating content on Facebook to take down posts that might spark online debates. Although it silences free speech, we get an idea of how Facebook content moderation can be used to curb political dissents.
4. Social Media Influencers
Social media influencers are no stranger to negative criticisms circulating online. Some of their bashers would fabricate stories on Twitter just to harm their personal brand. Before it takes a toll on their followers and brand engagements, they may want to outsource Twitter content moderation to keep their accounts free of any disparaging comments.
5. Healthcare Industry
With the onset of the COVID-19 pandemic, the healthcare sector also struggled to combat false information about vaccines. When the public's health is at risk, the industry must correct inaccurate health information that is available online. Therefore, it is vital to implement content moderation and ensure all information is positive and does not incite fear and distrust towards healthcare providers.
Maintain a Positive Brand Image Online by Outsourcing to the Pros
Are you looking for effective ways to preserve brand reputation and user safety across your social media channels? Work with our highly-trained content moderators and take advantage of 70% cost reduction by outsourcing to the Philippines!
ManilaPros, a premiere Ecommerce outsourcing company in the Philippines, offers social media moderation through our digital marketing services. We help businesses protect their brands by eliminating the risks of unwanted content on their social media. Also, we help them generate conversions and higher ROI from positive customer engagements online. We provide 24/7 real-time content moderation and fast response to customer queries to optimize your customer service for better results.
Do you want to know more about our digital marketing services? Contact us today to learn more.