Today, customer service is highly valued across all businesses. Whether your company sells products or services, a fast response is always important for delivering a superior customer experience with your customers.
According to a study of over 500,000 interactions, customers are likely to spend more with a company that answers their questions promptly. Without partiality, we know that live chat support generally has faster response times than other support channels.
In fact, there has been a demand for outsourcing live chat support services, especially among Ecommerce business owners. You may ask, "how can live chat support services help me go above and beyond my customer expectations?" We'll answer that in this blog article.
What is live chat support?
Live chat support is among customer support services that utilize chat tools to engage businesses with website visitors via a messaging app or online chatbot.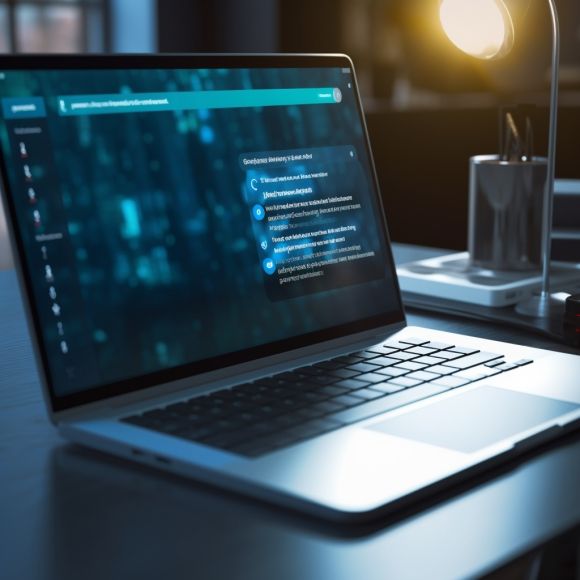 The format of live chat support might vary. A proactive chat pop-up, one of the best live chat support examples, appears on your screen and inquires whether you require assistance. You could contact a live chat representative by simply clicking it.
When in need of live chat assistance, customers can also start a live chat. Customers can interact with an agent by clicking a button located in the bottom right corner of a webpage.
Today, a lot of online businesses are making the most of live chat. They can ensure increased customer satisfaction and engagement with this customer support tool at their disposal.
For instance, HP, a large multinational American technology business, has invested in a self-hosted live chat service to offer its customers technical support around-the-clock. Through a Live Help tool, customers can choose from the Sales Help, Returns & Exchanges, and Product Support departments to attend to their needs.
Live Chat Support Services: The Key to Delivering Superior Customer Experience
As more businesses begin adopting live chat, the channel's functionality has broadened to provide a more frictionless customer experience. Nowadays, businesses that offer live chat have higher conversion rates, higher customer satisfaction levels, and lower abandonment rates.
Here are the top 5 benefits of live chat support services that you should be aware of if you're thinking about outsourcing it in the future:
1. It provides real-time and faster responses
A faster response time is directly related to good customer service. When customers receive real-time responses, they are more likely to get delighted and further trust a brand. According to Hubspot's Customer Service Stats, 90% of customers prefer using live chat because it gives them prompt responses to their queries.
With live chat support services, you can always be available and offer quick assistance to customers to prevent them from leaving. For example, if they have questions about a product in your catalog, they can simply go to a live chat window and click to start a conversation.
Customer satisfaction scores for live chat tend to be higher than other support channels because assistance may be obtained immediately. Also, it reduces the instances of frustration triggers that happen when customers are put on hold over the phone or asked to wait for an email confirmation.
2. It saves your time with canned messages
A substantial number of your queries are probably repetitive in nature if you work in Ecommerce. These are customer questions about product returns, payments, and order status, among other things. Instead of responding to the same queries, you can save a lot of time by using canned messages.
Pre-written responses to frequent queries are known as canned messages. These can successfully stop repeating and rephrasing responses to customers' repetitive questions. With live web chat support, it's much easier to create canned messages. If you have a live chat support app with powerful automation features, you can use customized, fast reply templates to address customer issues instantly.
In addition, canned messages allow you to serve multiple customers at the same time. It means you can close more customer tickets in an hour with just one live chat agent. As a result, you save a lot of time for your business which can be used for other important business activities.
3. It helps you capture qualified leads
To understand customers better and personalize their experience, most businesses with cutting-edge live chat software apps incorporate a pre-chat form. Pre-chat forms are used to capture qualified leads by collecting customer data such as name, email address, and the reason for starting a conversation with support.
Even if the potential customer chooses not to make the final decision immediately, nothing is lost once the prospect starts a discussion after completing a pre-chat form. The data gathered can be used to nurture leads and may be useful for sending particular offers, exclusive discounts, and other retargeting incentives in the future.
Live chat support for websites doesn't only help in your lead generation, but it also works well for qualifying those leads.
For example, it's more likely that a potential customer will be interested in your product and make a purchase if they use the chat box to ask you a question about pricing. By simply offering a discount, you can motivate them to make a buying decision. You can also provide shopping cart recommendations during a chat session to increase purchases. Hence, live chat support can increase sales for your business.
4. It gives insights into your customer service productivity
If you implement high-quality live chat software, reports are already built-in to track both your customers' activity and your agents' performance. Your business will be able to get better insights into your customer service productivity and help you evaluate which areas to improve.
For example, you can spot underperformers in your online chat customer service and offer the appropriate training. On the other hand, you can retain a record of customer inquiries that were disregarded, took a while, required escalation, and more.
Ecommerce businesses can review their customer support on a broader scale based on all the crucial information obtained from one chat and identify more actions to improve efficiency and customer experience.
5. It increases the average order value
To raise the average order value, you can use live chat to converse with customers and learn about their needs so that you can cross-sell and up-sell related products. For instance, an agent can propose complementary items based on historical data from previous chats.
Let's say a customer who has been making regular purchases from an Ecommerce site for nine months comes back. Your agent can recommend post-delivery products like lotions, nursing pillows, or cloth diapers if they know the customer is soon to be a new parent. Giving exceptional customer service in this way will boost sales as well as customer loyalty.
Outsource On-Demand Live Chat Support Services to the Philippines
Outsource live chat support to the Philippines and deliver the superior customer service that sets your brand apart.
With the help of ManilaPros' Customer Support Pros, you can boost your customer satisfaction with prompt responses and increase your online sales by reducing cart abandonment rates. All our Pros have years of experience supporting global Ecommerce brands, are skilled in live chat resolution, and can easily be plugged into any system, so you can seamlessly scale your operations as needed.
Try our live chat support services for 7 days FREE. Reach out to ManilaPros and book a demo today!