Scale Your Business with
On-Demand BPO Services: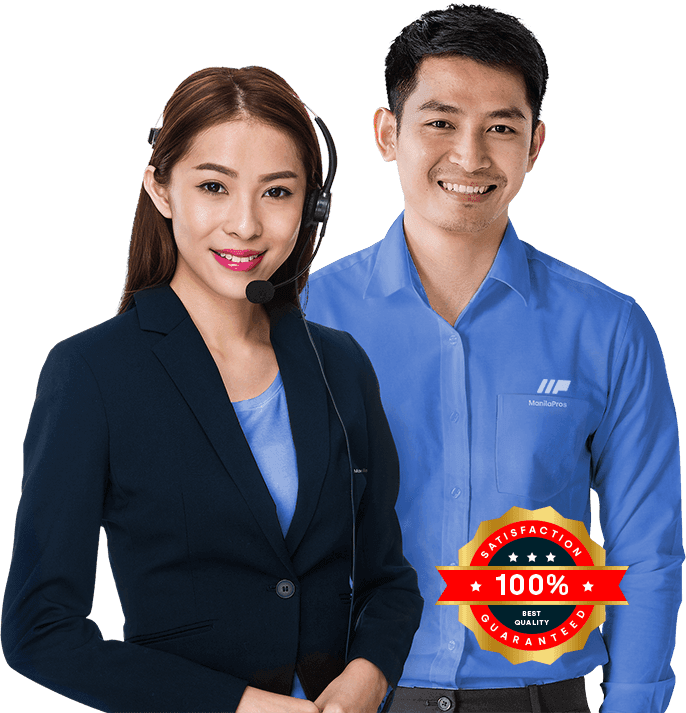 Our Expertise:





Streamline Your Operations with ManilaPros
Quick setup and start-up. Pay month-to-month. Cancel anytime.
Want to learn more? Speak to an outsourcing expert
Book a demo
The ManilaPros Advantage
Cost Reduction
We save companies up to 70% in operational and labor cost by outsourcing services to the Phlippines.
Vetted & Skilled Pros
We only hire the top 2% of Ecommerce professionals in the Philippines that undergo a comrehesive vetting process.
Seemless Integration
Our have worked with hundreds of brands and can easily integrate into any business environment around the globe.
14 Day Money-back Gurantee
Get a full refund within 14 days if ManilaPros isn't the perfect outsourcing partner for you.
Month-to-Month Pricing
Pay one fixed monthly rate for our servies and Pros your hire. You cancel your subscription anytime.
Improved Operations
Our Pros have worked with the leading brands like Amazon, Walmart & Apple to sreamline production and operations.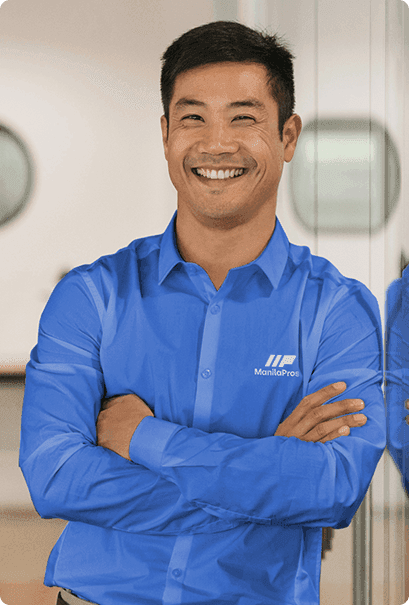 "We love their service!"

"It was difficult for us to keep up our content calendars, especially on social media. They helped us maintain a presence online. We get to keep our customers updated about us and we're loving it!"

Anna Price

Chief Operating Officer,

"I won't hesitate to start another project with them!"

"We're so glad we partnered with them to develop a unique platform that delivers personalized customer experiences without compromising functionality or security. It was an amazing experience, I won't hesitate to start another project with them again."

Bob Kite

Brand Strategist, Arby's

"Their attention to detail and dedication to quality truly set them apart"

"Their attention to detail and dedication to quality truly set them apart. We appreciated their willingness to work collaboratively with us and incorporate our feedback into the final designs. We have received so many compliments on our new branding, and it has truly helped us stand out in a competitive market."

Caroline Carden

Vice President Ecommerce, CPO

"They're always willing to help"

"They play a very important role in our catalog and content operations. They are responsive, kind, and always willing to help us as much as possible. We have been working together for more than 4 years, and we hope our partnership will be even more fruitful in the future."

Cristian Capdevila

Senior Content Manager, Softonic

"They're amazing! I'd be lost without them."

"They're amazing! I'd be lost without them. Thank you so much for being so organized and on top of everything! We are very eager to be live on site with new products! :)"

Dana Stevens

Ecomm Vice President, Amer Rugs

"Highly recommended"

"Their digital marketing support helped us reach our target audience on multiple platforms. With increased visibility and engagement, we're getting a lot more visibility! The team also provides strategy and execution. Highly recommended!"

David Palmer

CEO, Autoretain

"We are very satisfied with the results"

"They worked hard to ensure that all of our product data was entered accurately and efficiently into our system. We are very satisfied with the results!"

Gary Guy

Vice President - Sales, Customer Engagement & Channel Strategy, CPO

"They are simply the best!"

"I am absolutely thrilled! They were able to take my vision and turn it into a stunning reality. They were incredibly professional, communicative, and always went above and beyond to make sure I was happy with the final result. They are simply the best!"

Heather Bognadov

, APINSAA

"Best outsourcing experience."

"We had a lot of difficulty finding qualified talent in the United States. Honestly, I don't think we had thought about outsourcing at all as a potential option, but we were very open to it once we heard about it. We love our ManilaPros team. They're just like a regular part of our team, it's just that they're"

Jason Halfaker

Director of Ecommerce, Kole Imports

"exceeded our expectations!"

"Manilapros exceeded our expectations in SEO and content marketing for Reborn Coffee. Their team was knowledgeable and produced results that improved our online presence. Highly recommend them."

Jay Kim

CEO, Reborn Global Holdings